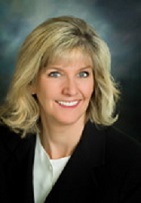 Dr. Jean Tuggey
Dr. Jean Tuggey received her dental hygiene degree from the University of Pennsylvania School Of Dentistry and worked in the Highland Park area as a dental hygienist. After three years as a hygienist, Dr. Tuggey returned to dental school at the University of Texas Health Science Center in San Antonio, completing her Doctorate in Dental Surgery in 1985. Soon after, she returned to the Dallas/Fort Worth area to begin her career as one of the first female dentists in Northeast Tarrant County.
Dr. Tuggey has successfully managed and maintained one of the premier dental practices in the area with a strong philosophy of building relationships with her patients. Trust and integrity best describe the building blocks of her practice – a concept shared by the entire support team of dental professionals at Cosmetic and Family Dentistry of North Texas.
She was awarded the Fellowship Award from the Academy of General Dentistry – a much-respected distinction that few dentists earn. Additionally, the Consumers' Research Council of America chose Dr. Tuggey as one of 'America's Top Dentists'. She was also recognized in the Texas Monthly magazine as a 'Super Dentist' and was most recently voted a "Top Dentist" by other dentists, as stated in the Fort Worth, Texas magazine.
With over 38 years in the dental field, Dr. Tuggey recognizes the importance of her obligation to stay informed and up-to- date with the latest in the field of dentistry. The entire staff regularly attends continuing education opportunities to keep up with new trends and technology in the profession.
Community service is a major focus of Dr. Tuggey and her team. Regular volunteer work at dental clinics, Mission911 and Timon's Ministries, in South Texas, benefit the underserved. In 2015, she introduced the Smile for Vets program designed to assist veterans who cannot afford dental care. Partnerships with the Miracle League Southlake, Amy's Wish for Wings and CASA for Children are some of the outreach efforts important to Dr. Tuggey and her team at Cosmetic and Family Dentistry of North Texas.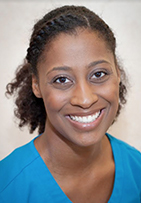 Dr. Amanda Taylor
Dr. Amanda Taylor is originally from North Myrtle Beach, South Carolina. She received both her undergraduate degree and Doctor of Dental Surgery degrees from The University of North Carolina-Chapel Hill. After graduating from dental school, she was accepted into the Dallas Veteran's Administration Medical Center's General Practice Residency Program. Acceptance into the VA Residency program is very competitive and selective where dentists receive additional, valuable training while also serving our military veterans. Dr. Taylor is a member of the American Dental Association and Texas Dental Association.
Dr. Taylor has established a reputation of trust and integrity while delivering an exceptionally high standard of care to our patients. With an always positive outlook and a smile, she is a staff and patient favorite! Dr. Tuggey and team consider her a friend, a leader, and a mentor, and we are all thankful for her dedication and commitment to our patients!
Dr. Taylor and her husband Jamel, live in North Arlington. During her spare time, Dr. Taylor enjoys working out, reading, decorating her house, and spending time with family and friends. She is very happy to be a part of the team and feels very blessed to be able to do what she loves and providing quality, compassionate care to all her patients.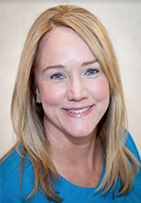 Dr. Jennette Olson
Dr. Jennette Olson was raised in Texas and graduated from Lewisville High School. Her mother
was a dental hygienist, her grandfather a dentist, and her brother an ER physician in Colorado.
She was born into a family of dental and medical professionals and has a lifelong love of
science and a passion for art. She believes dentistry to be the perfect fusion of art and science.
She graduated from the University of Texas at Austin in 1991 with a Bachelor of Arts in Biology and went on to earn her Doctorate of Dental Surgery from the highly acclaimed University of
Texas Health Science Center San Antonio in 1995. She graduated with honors and awards
including excellence in clinical dentistry. While in dental school she worked alongside the best
cosmetic dentists in the country and published articles on cosmetic bonding and completed
several cosmetic cases.
Dr. Olson has always been guided by a service oriented heart. Her mission is to be a servant to
her patients and to guide, motivate, and treat them with excellent dentistry as she would her
own family. She owned her own practice in Austin, Texas for several years and has done
mission work in Costa Rica and Nicaragua in 2011. She currently serves on the board of the
Lakes chapter of the Young Men's Service League, and serves many philanthropies including
Amy's Wish with Wings, Miracle League, and Gatehouse. She is also a member of the North
Tarrant County chapter of the National Charity League.
Dr. Olson has enjoyed working alongside Dr. Jean Tuggey as her associate since 2013. Dr.
Olson was awarded by the American Consumer Research Council as one of "America's Top
Dentists" and was in 2018 voted as a "Top Dentist" by other dentists, as stated in the Fort
Worth, Texas magazine and Southlake Style magazine. She is also active in the American
Dental Association, The Academy of General Dentistry, The Texas Dental Association and the Fort Worth District Dental Society.
Dr. Olson enjoys learning the latest advances in digital dentistry and has performed countless
cosmetic procedures and implant restorations. She is a lifelong learner with an artistic eye and
extensive experience. She and her husband, Scott, have four children and enjoy all sports, traveling, and time with family.